Meet Our Experienced Team
We are your best choice for premier real estate in The Woodlands & Montgomery County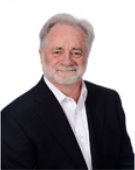 Mike Keiller
Unlicensed Assistant
Originally from England, Mike was an "army brat," living in numerous countries until he went to sea with BP Tankers on ocean-going oil tankers at 17 years old. Fifteen years later, having achieved the rank of Captain, he decided he needed a new challenge. After marrying Andrea he took a position as a Marine Superintendent with Occidental in Colombia and lived in the Cayman Islands. After 3 years he moved to Connecticut and later Houston as a Marine Consultant. Canadian Occidental poached him after 2 years to be the Operations Manager for their terminal in Yemen. At the end of the assignment he returned to Marine Consulting in Houston. In 2005 he bought the company with a partner from Connecticut and successfully grew the company worldwide. In June of 2014 he sold his half of the company and retired. After 8 weeks of inactivity Mike decided retirement was not for him and he needed a new career. The decision to join Andrea in order to increase her business and improve the services she offers her clients was the obvious choice!
Contact Mike:
Direct: 281-685 6077
Email: mike@andreakeiller.com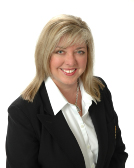 Tracy S. Downham
Interior Decorator & Designer
Tracy has been decorating beautiful homes in The Woodlands and surrounding areas since 1997. Her full service interior decorating company specializes in fine upholstery, window treatments, accessories, remodeling and design consultation. Tracy consults with our clients on decorating challenges and stages their homes in preparation for marketing. When she's not decorating, Tracy and her husband Skip enjoy life as empty nesters.  Their sons Price and George, are graduates of Texas A&M and TCU.  So naturally, much of their free time is spent tailgating and, of course, visiting Walt Disney World!
Contact Tracy:
Website: tracydownham.com
Email: tracy@tracydownham.com

Mary Scalli
Home Stager – Owner/President
Mary Scalli is the President & Owner of North Houston Blinds, LLC dba Simple Elegance which specializes in window treatments, shutters, blinds, interior decorating services and home staging to sell and to live. She is an Accredited Staging Professional Master and was personally trained by Barb Schwarz, the Creator of Home Staging. Mary is dedicated to excellent customer service and making a positive difference in each of her clients' and team member's lives.
Mary was born and raised in New York State. Graduated from Michigan State University with a BA in Business Administration with an emphasis in Hotel, Restaurant & Institutional Management. She was privileged to live and work in many great US cities with Westin Hotels and Resorts and Talbots before becoming a full time mom. With these great companies, she gained many years of management experience and earned multiple awards in Customer Service and Outstanding Visual Presentation.
She is very proud to be married 19 years to her best friend, Jim Scalli and mother of her son, Jonathan, a pug and a multi-poo. Her family moved to Texas in 2009 from Cape Cod, MA with her husband's company transfer with Shell Trading. Mary began Simple Elegance in her home in 2010 and moved the business to their current showroom and warehouse location in 2015. Mary is very involved in our community through her son's activities, church, Junior League of the Woodlands, The Greater Houston Chapter of International Association of Home Staging Professionals, WCR, a Featured Speaker at the Woodlands & Cy-Fair Home & Garden Shows, and the Professional Stager for Champions School of Real Estate CHMS class. Her greatest desire is to touch individuals lives in a positive manner one life at a time.
Make the home of your dreams a reality
Reach out to Andrea Keiller and her team to get started.